dress from glamorous via asos, boots from boden, hat from topshop, bag from urban outfitters
That's right baby, I'm bringing back that Seventies thang because I'm still not over it, not now or ever. I tried, I really did, but then this gorgeous Glamorous babydoll dress shimmied it's way into my life, in a swoonworthy Autumnal print with an even more swoonworthy price tag (£21! It would be rude not too!), and I knew I couldn't avoid my perennial temptress.
Styling was a no-brainer once I'd succumbed to the lure of my favourite style era. Long boots, fringing, and a floppy hat are key Seventies accessories, and these much-loved staples have become my go-tos when the weather is that bit colder (or even bliddy freezing, like it has been lately!). I was wearing a coat because I'm not crazy, but I wanted to shoot the dress in all it's uncoated glory (Hypothermia is a small price to pay for a good dress, amiright? No….?).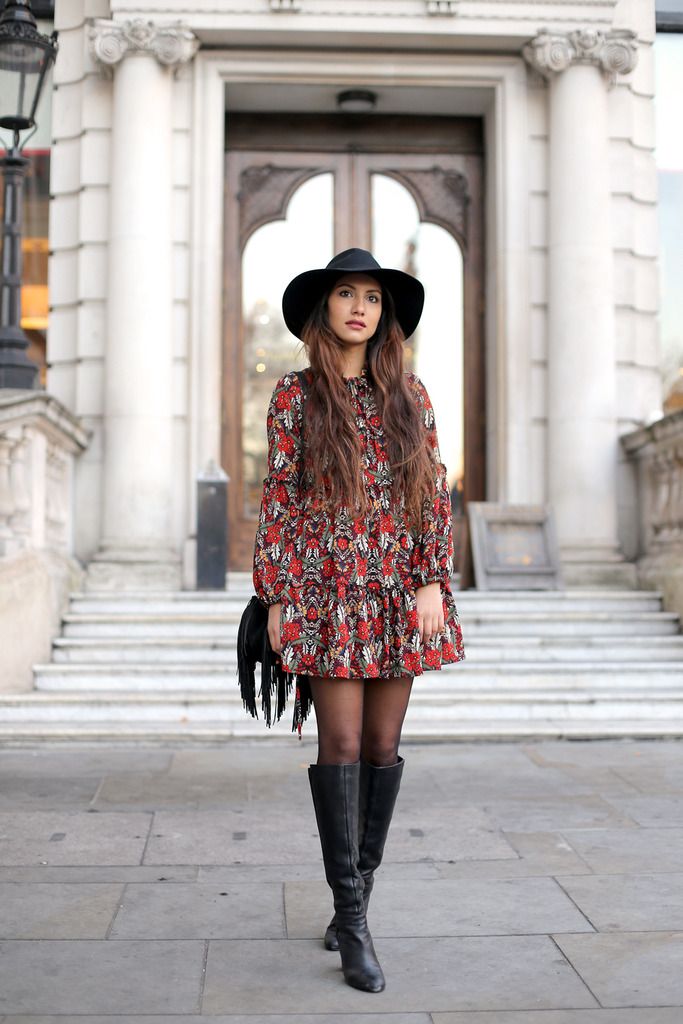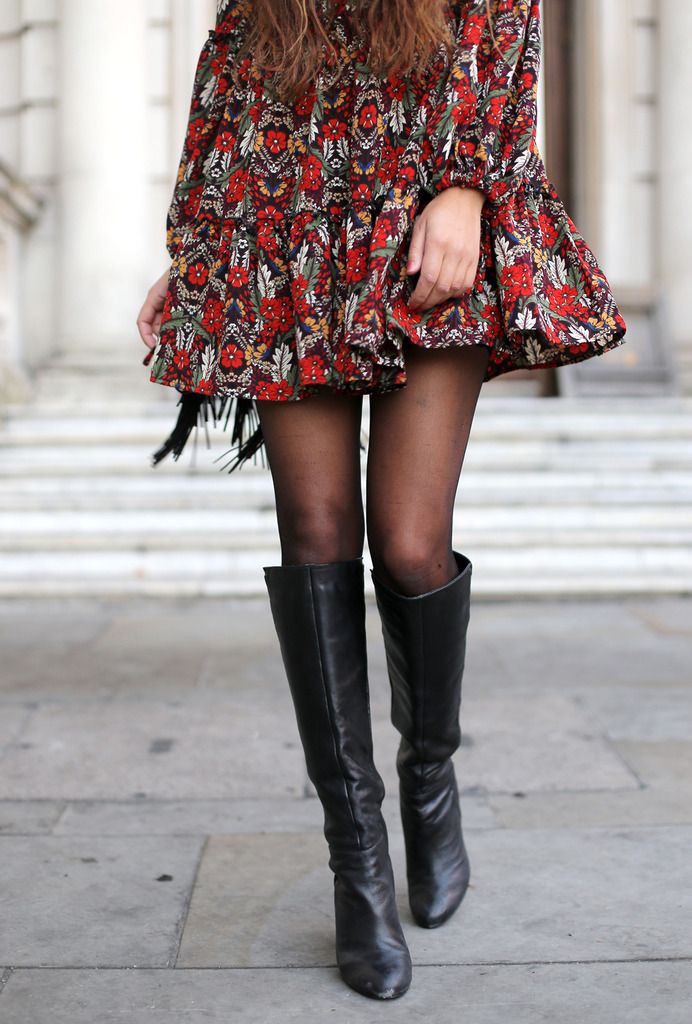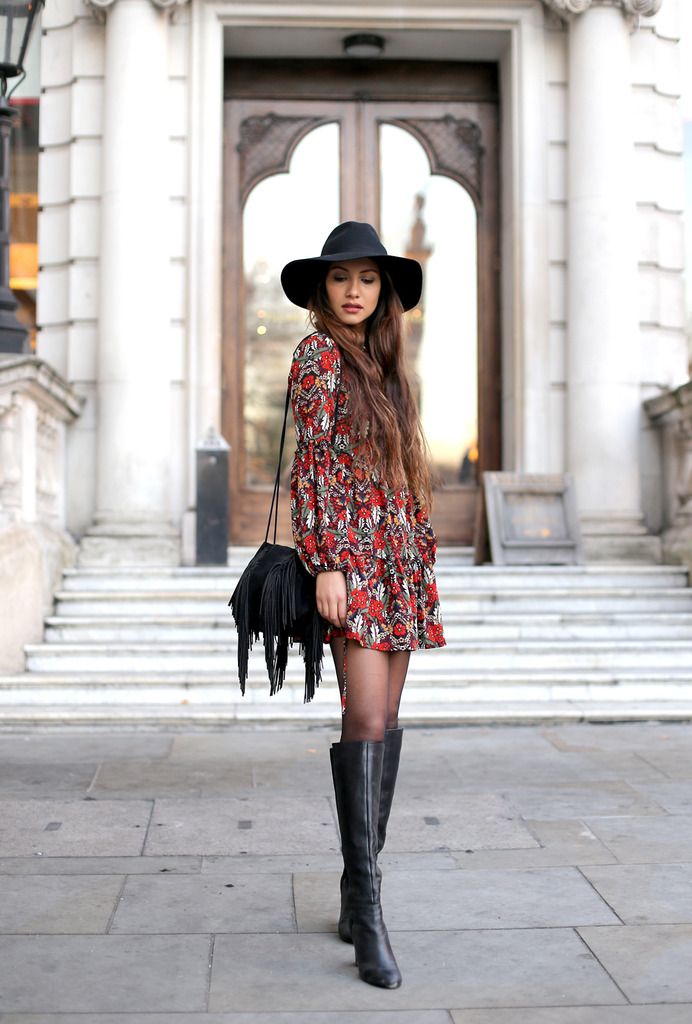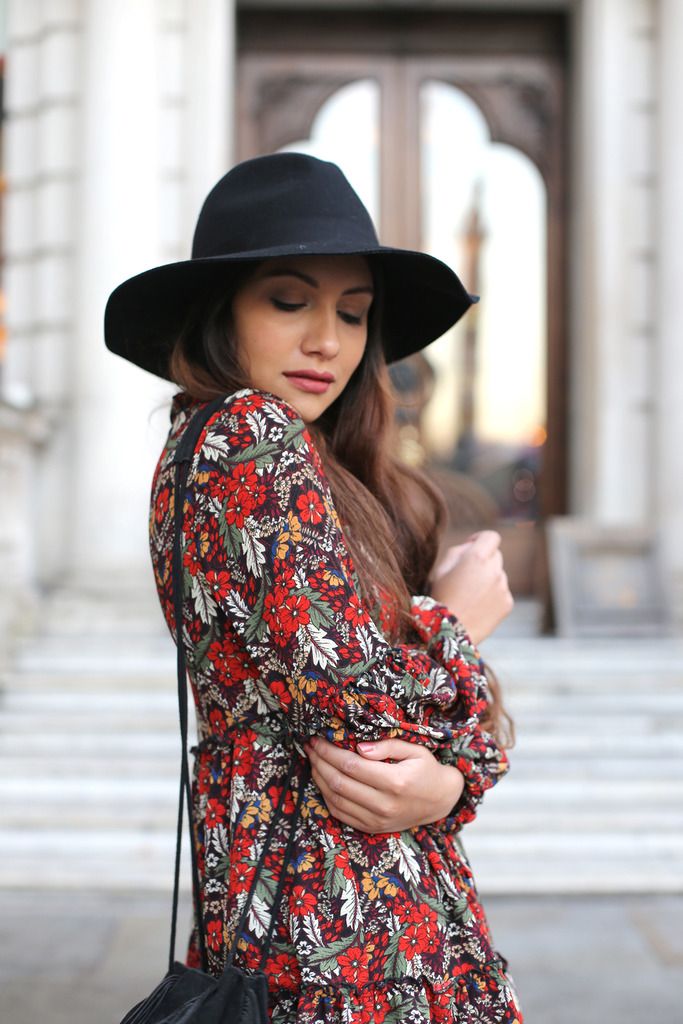 It would mean the world to me if you followed on Bloglovin' and maybe checked out my Instagram, aka my baby!