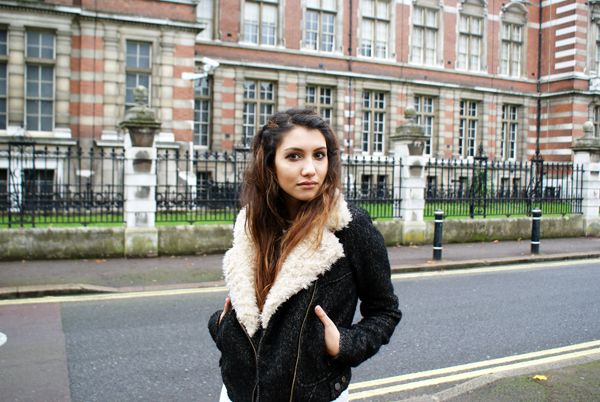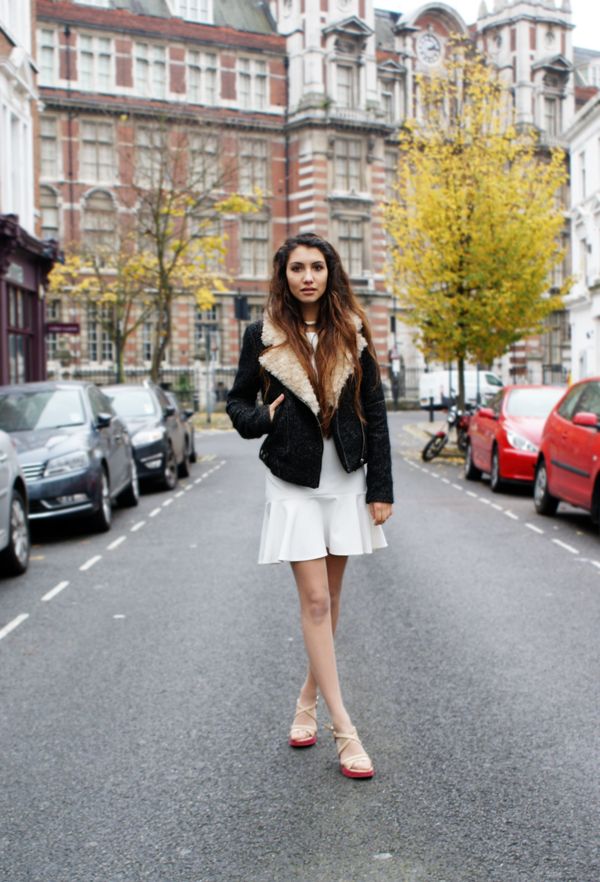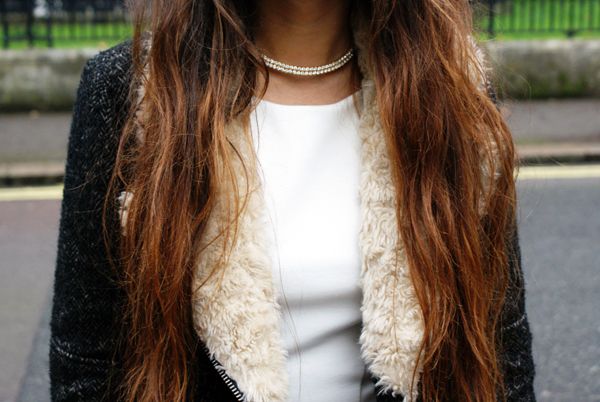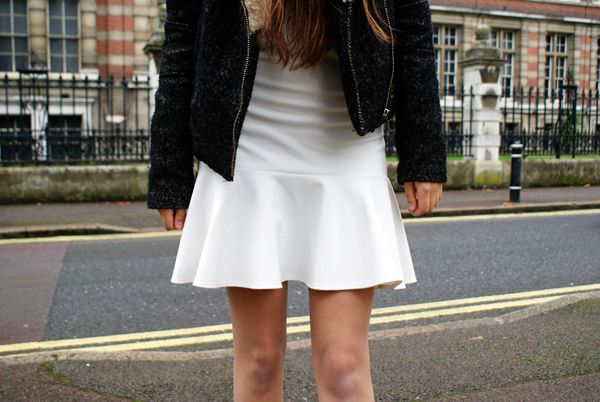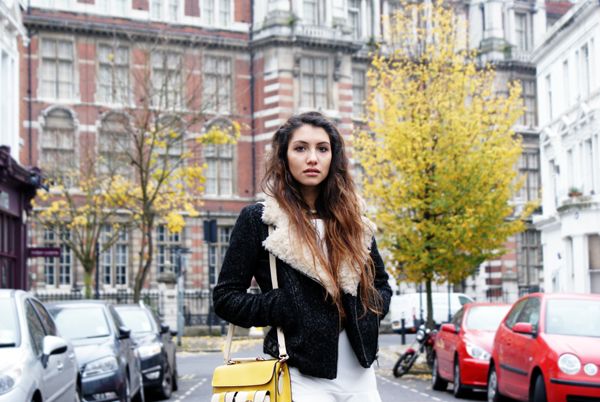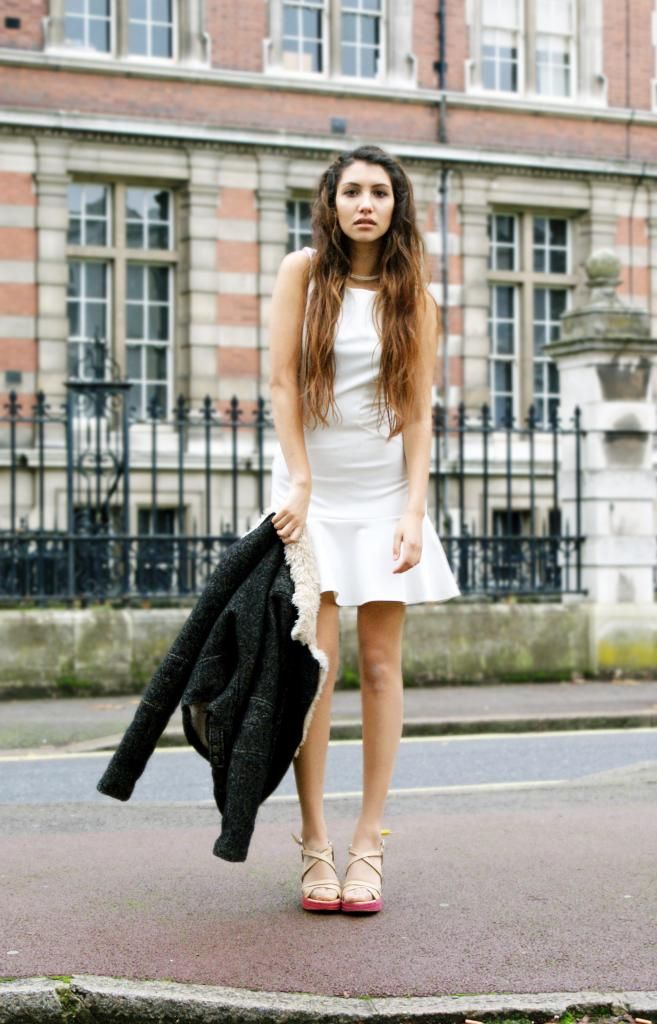 jacket from zara, dress from closet via asos, shoes from french connection, necklace from brazil
I wore this outfit to the Hyper Japan Christmas Market in London, a fun Japanese themed event in London selling lots of yummy food, kitschy toys and anime memorabilia. There were a lot of wackily dressed up people with blue hair and fake swords! My full outfit included a kimono, and yet I was still one of the most normal people there. I was trying to dress all kitsch and kawaii, looking back at it I wish I'd gone all out with pink hair and bows galore.
One of my favourite things about living in London is that there's so much going on all the time, you can never claim to be bored! It's a melting pot of culture – one day it's Japanese Christmas market, the next it's a Bollywood film festival, or a Vietnamese street food fair. Of course you can't forget the traditionally British things too – high tea at Claridges anyone?
If you don't follow me on instagram you missed out on pictures of obscure Japanese candy and super-kawaii phone cases!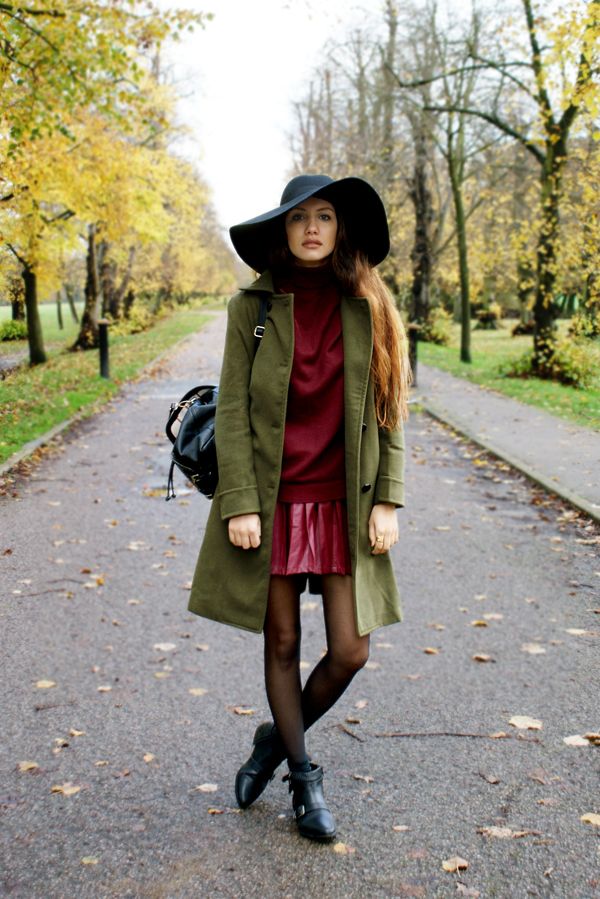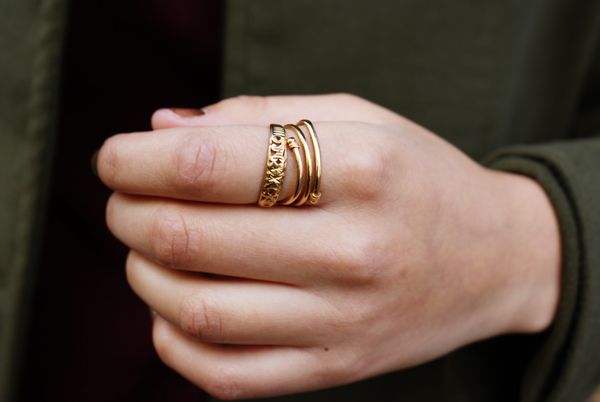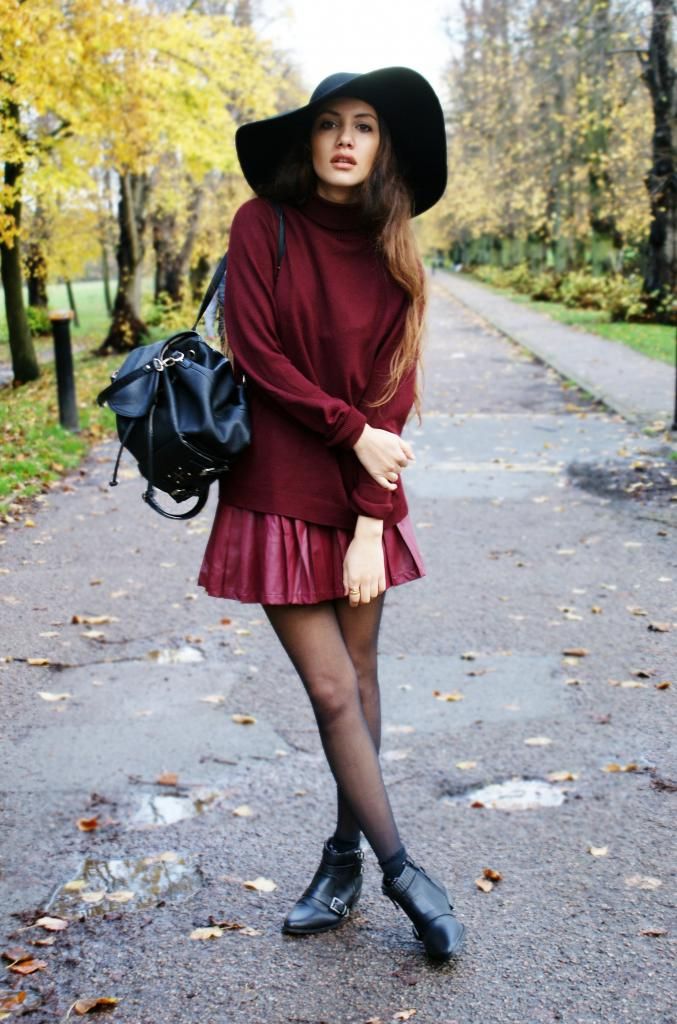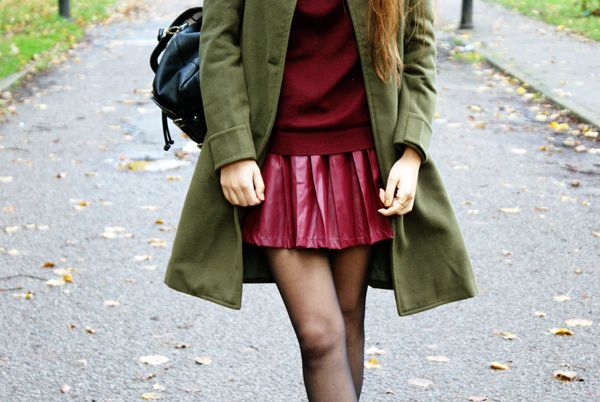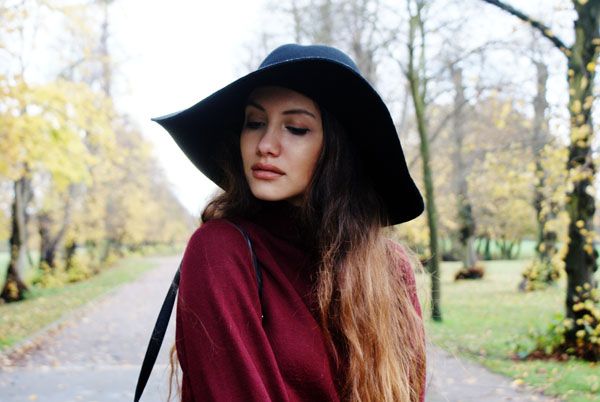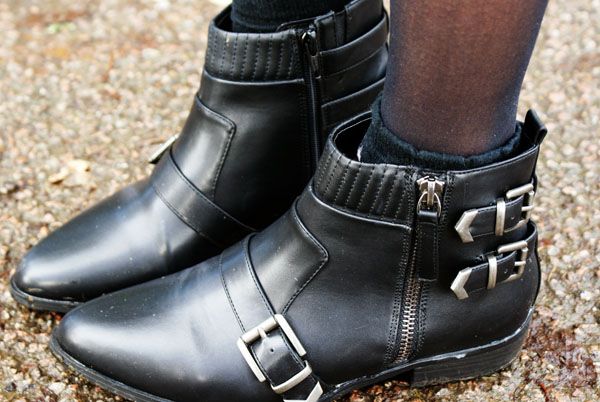 boots from marks and spencer, coat from chicwish, skirt from singapore, bag from j by jasper conran at debenhams, rings from india, turtleneck nicked from my mother's wardrobe
I give up, it's officially cold. No more pretty little dresses and light jackets, it's time to bundle up in blanket coats and thick Christmas jumpers and try to avoid leaving the house unless absolutely necessary (aka shopping emergencies only).
I had previously been incredibly contemptuous of turtle-necks and their wearers, who I lumped together as University lecturers with no sense of style and a nostalgia for 1970's German beatnik culture. Yet now all of a sudden they're super chic and I'm eating my words. Nonetheless I'm still not entirely convinced by turtlenecks. They look great on other people, but on me I'm not so sure.
What I do however know is that I am in love with my new Chicwish coat, which fits perfectly, and is a beautiful shade of forest green (the chicest shade for winter, dontcha know?). I'm looking forward to pairing it with military details for a swanky sergeant look! That's if I ever leave the house again this year, which is looking doubtful. Please send food parcels, I like Reeses Peanut Butter Cups and bacon.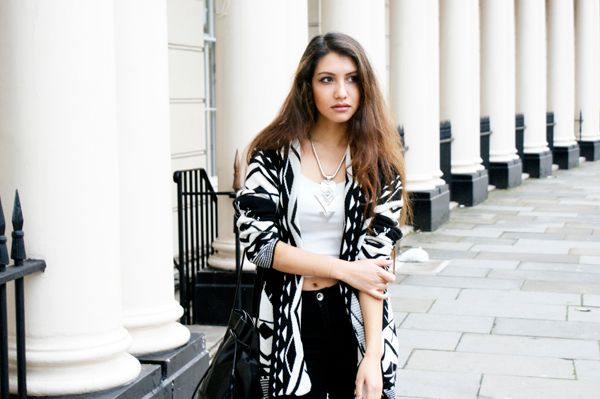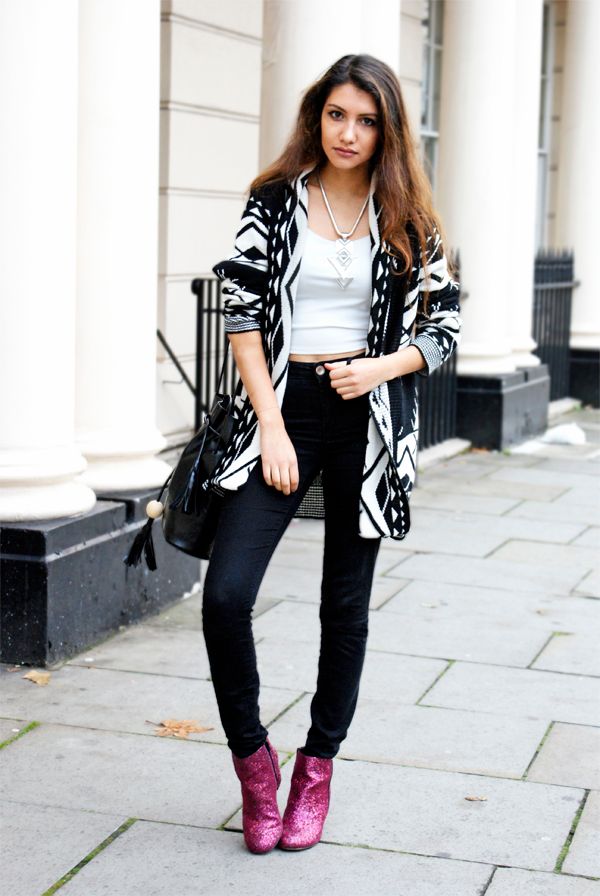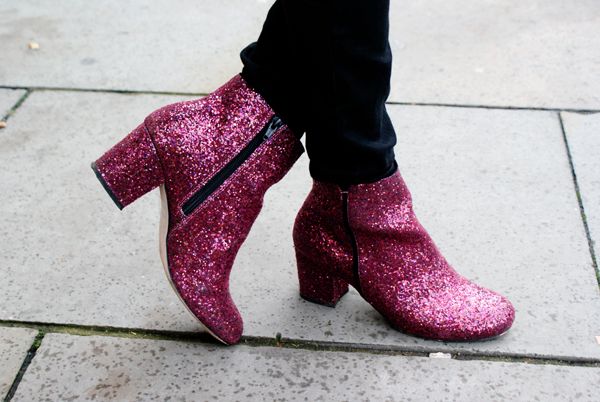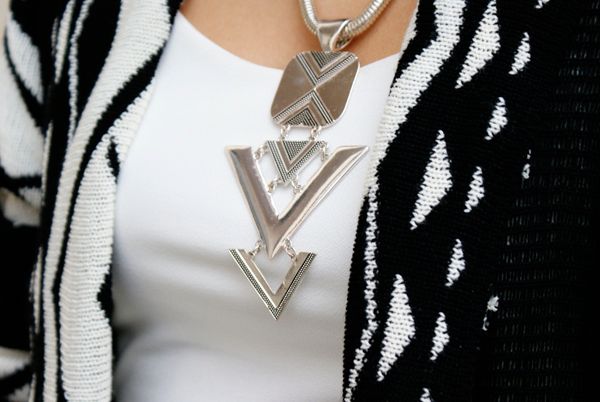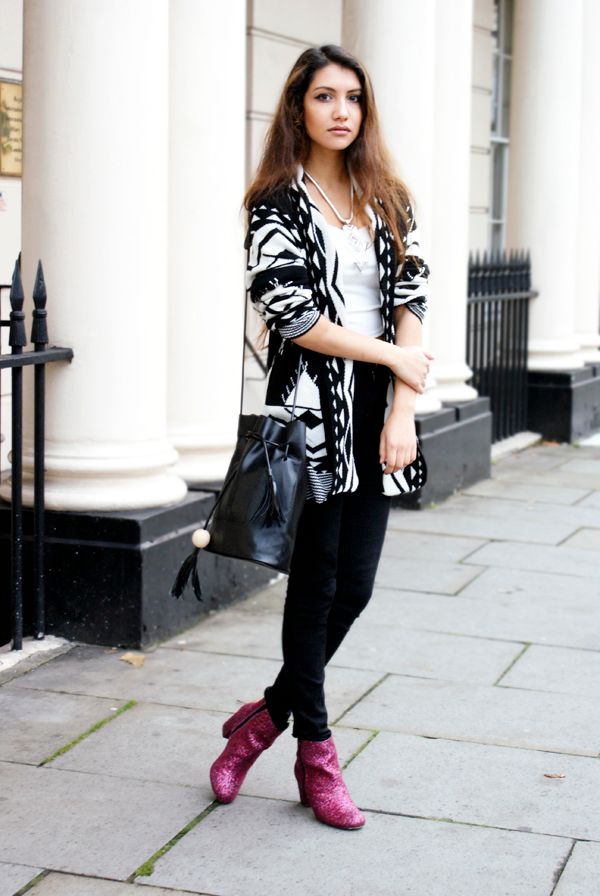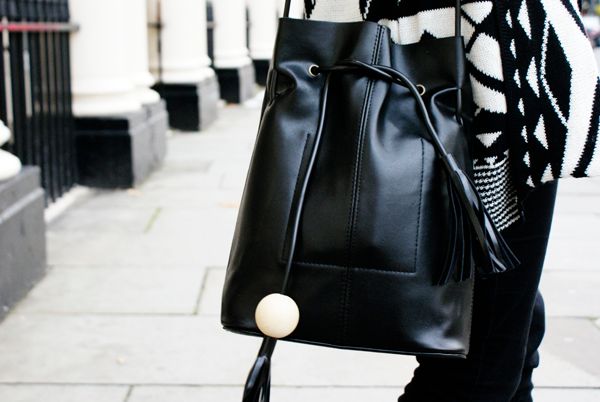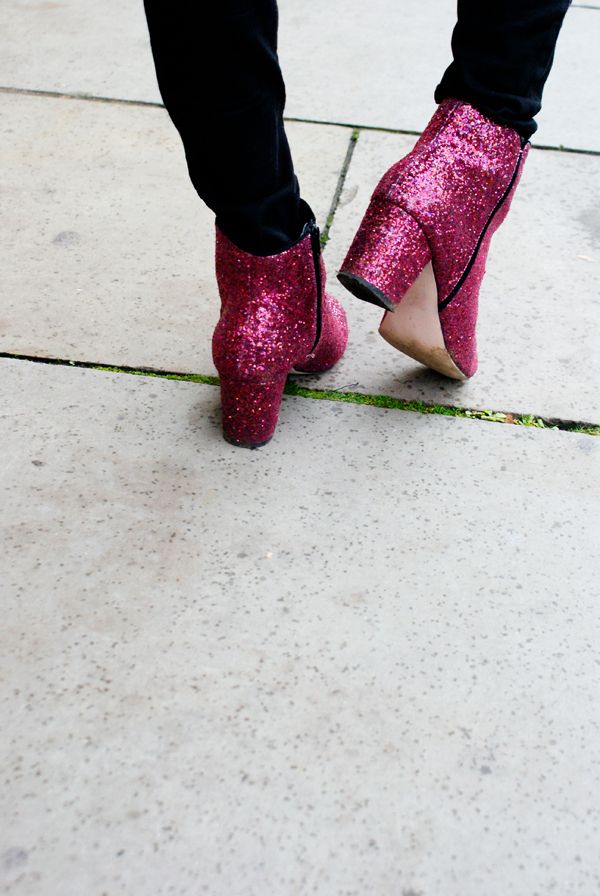 boots from asos (
similar here
), trousers from asos, top from
wearall
, cardi from
wearall
, bag from
chicwish
I've been a hesitant observer of the Isabel Marant effect. Honestly I think her signature trainer wedges are aesthetically… well, ugly. Personally I like my designer fashion to have a touch of ooh la la. Sequins, embellishment, a radical silhouette. Something you can't just buy on the high street. If it's known for being 'easy', 'casual' and 'wearable', I'm not interested.
Having said that, I couldn't resist this Marant-esque cardigan. Cardigans are rarely cool, but this one manages to pull it off. The print is pretty dang tasty, and easily perks up a simple crop top and trousers combo. It also feels like I'm wearing my pajamas whilst still looking presentable to the outside world, which is always a plus.
If you follow me on instagram you will probably already be sick of these boots, I've been wearing them so much. Now I have them in my life I wonder why I ever wore normal, boring, unglittered boots. Glitter is always better. A slight drawback is that they rip my ankles to shreds, but hey, no pain, no gain, right? I'm either going to have to start getting taxis everywhere, or just not move. But i'll be looking sassy, so it's worth it!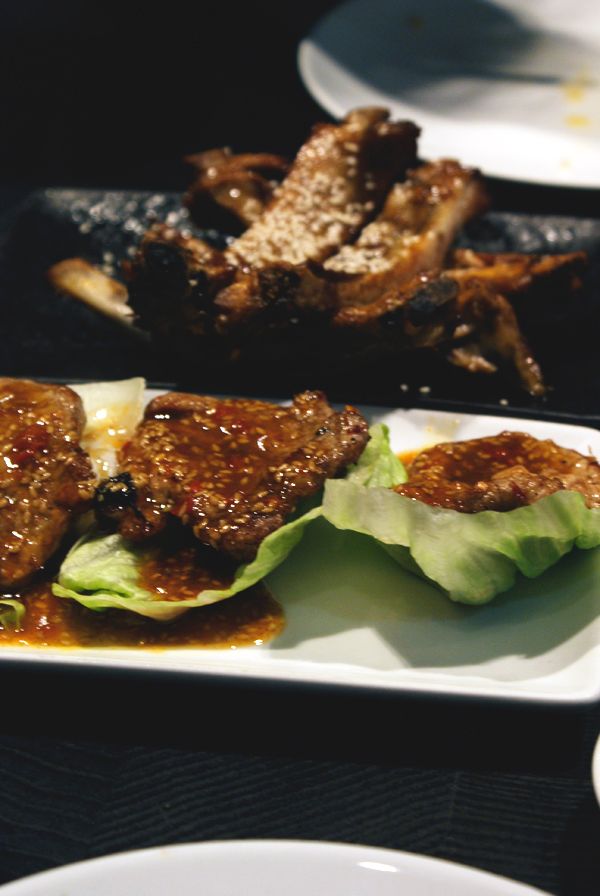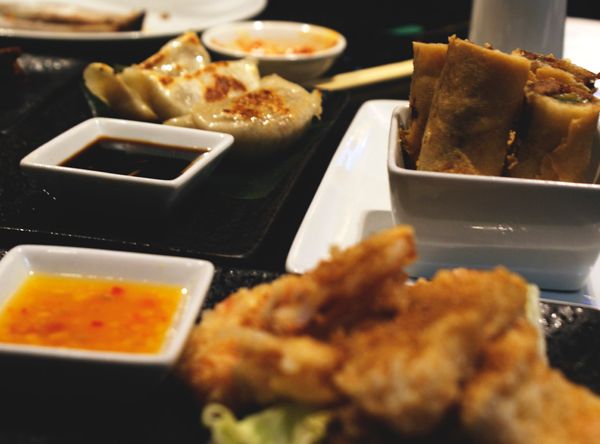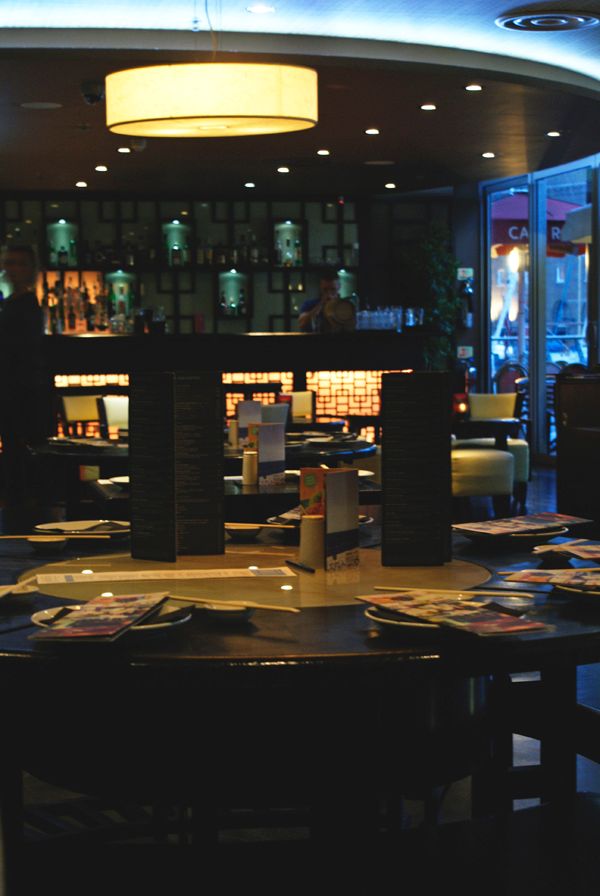 I like to convince myself that I'm ultra cool and cutting-edge when it comes to London – having grown up here I've eaten too much, drunk too much, and generally overindulged at a fair number of the capitals restaurants. However I have to admit that until recently I had never tried dim sum here, having only had the traditional Chinese equivalent. Dim Sum is basically Chinese tapas, and is super yummy!
Ping Pong is a great dim sum restaurant with several locations smattered around the capital, in cool places like Southbank and St Katherine's docks (which was incidentally featured in my last london post). We ordered ribs, spring rolls and dumplings galore, and it was all delicious, in perfect made for sharing portions. It's also pretty economical, with most portions being around a fiver (we ordered around 5 dishes between 2). I'd definitely recommend it for a tasty meal on the go! That sounds super sponsored but it's not promise, I'm just super keen for dim sum!
P.S. Please give me a shout in the comments if you have any London recommendations for me, I'm always eager to try out new places!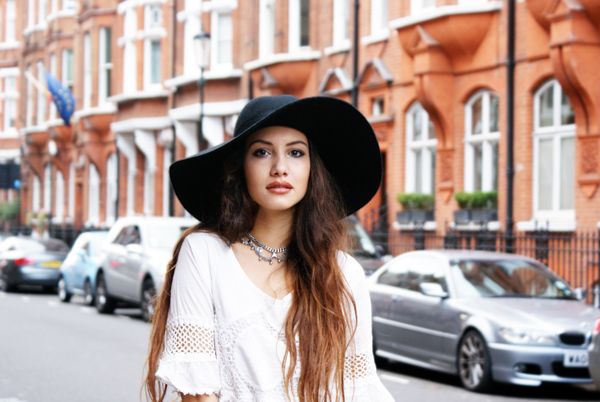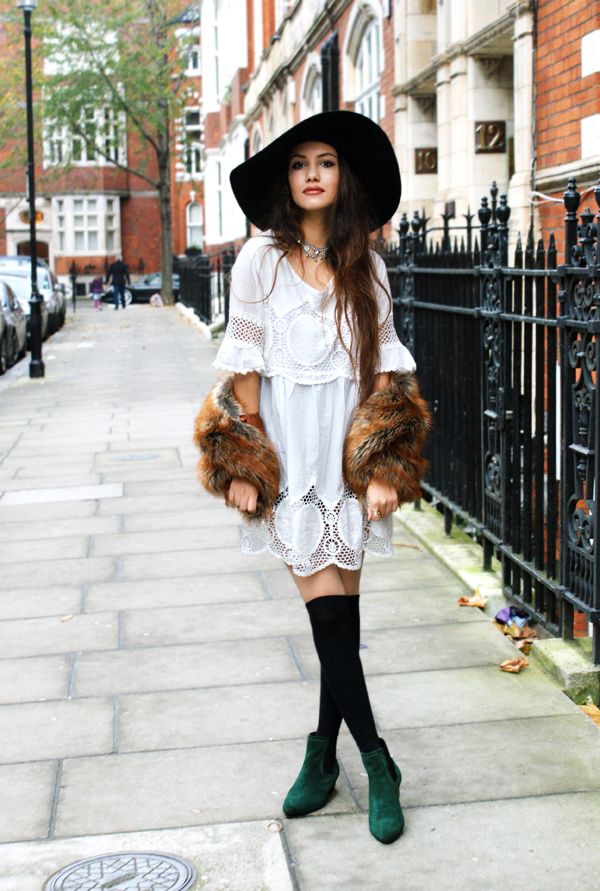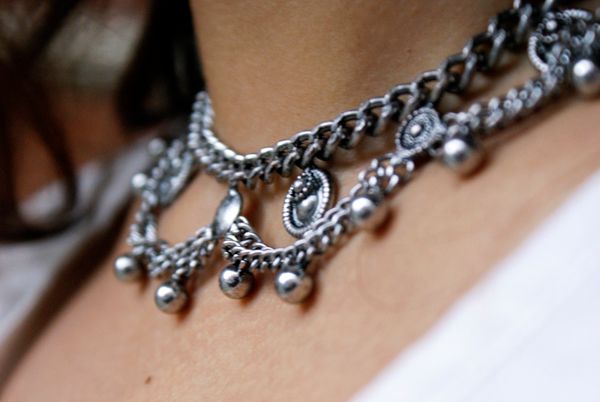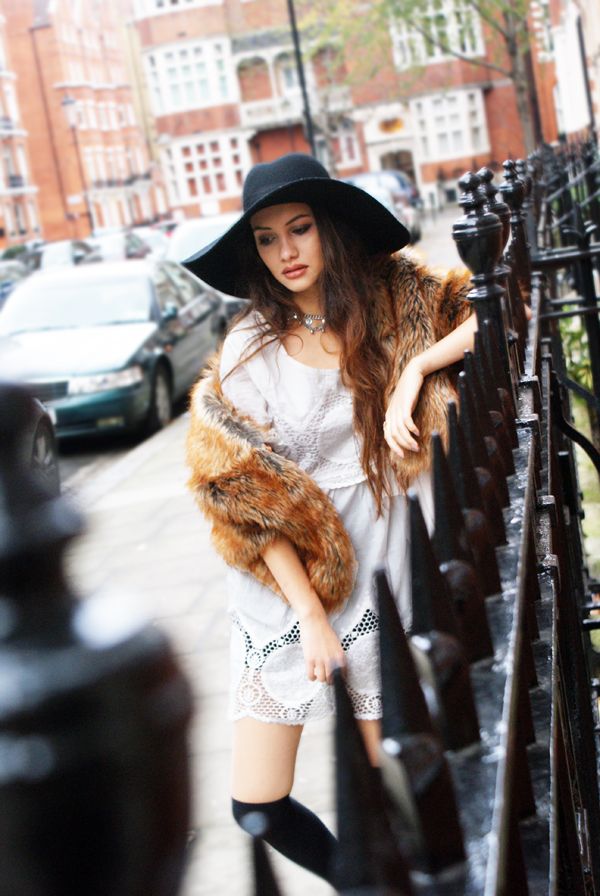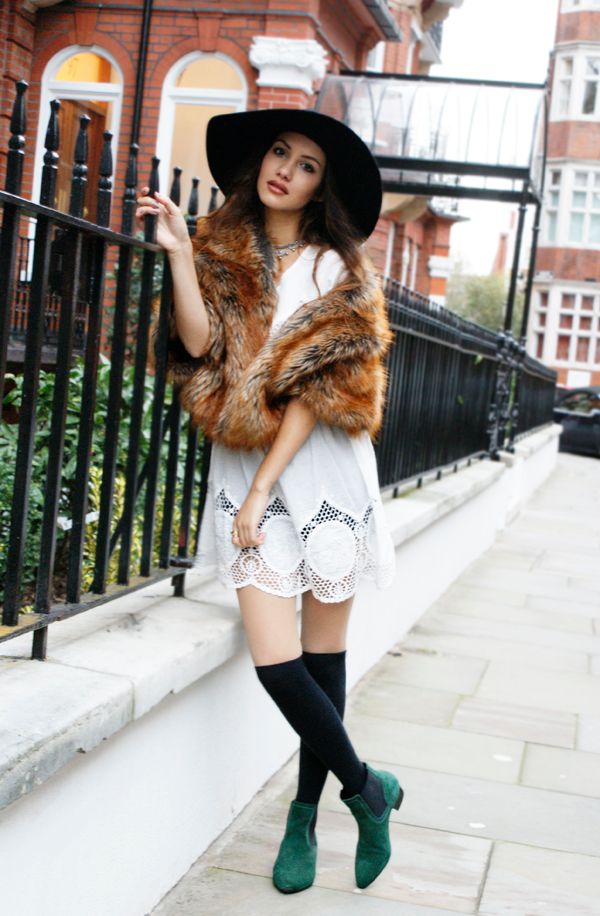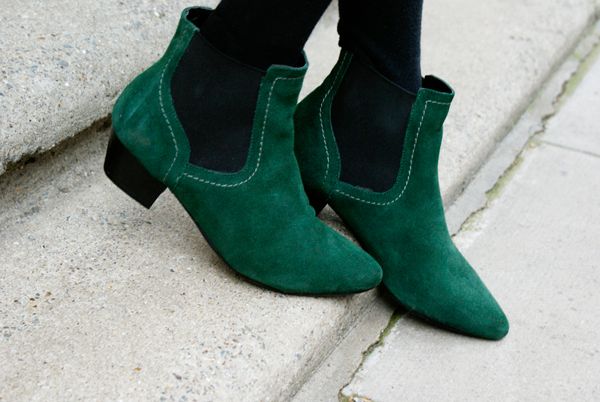 dress from asos, fur from asos, boots from topshop, hat from topshop, necklace from topshop, rings from topshop
This look is almost entirely shoppable for once (links above), as it's made up of birthday goodies! Big thank you to Mum and Dad and Boyfriend for all the stuff I'm wearing.
I've complained before about how this winter I'm turning into a hippy, and this outfit is just further evidence. The next post will be me in bell-bottoms sans bra protesting to legalise marijuana (joke). Seriously though I am digging all things bohemian, in particularly this gorgeous asos dress. I've been on the hunt for a LWD (little white dress for those of you unversed in fashion lingo) for absolutely ages, and this one is perfect with it's frilly girly crochet contradicted with see-throughey bits that add a dash of sex appeal (basically make me flash if I don't wear shorts underneath).
The black socks are me being unable to commit to thigh-high boots. I actually bought a pair at the tender age of 15 – apparently I was way fashion savvy back then. However I have skinny ankles and they looked horrendous on me, thus are doomed to subside in the back of my shoe cupboard gathering dust. Still, I'm tempted to give them another go as they are so in vogue at the moment. I want a gorgeous supple grey suede pair, high but not too high, with a heel that's not too thick but not too slutsville stiletto either. Maybe I should just give in… What do you reckon guys? Have you embraced superhero-style thigh highs?