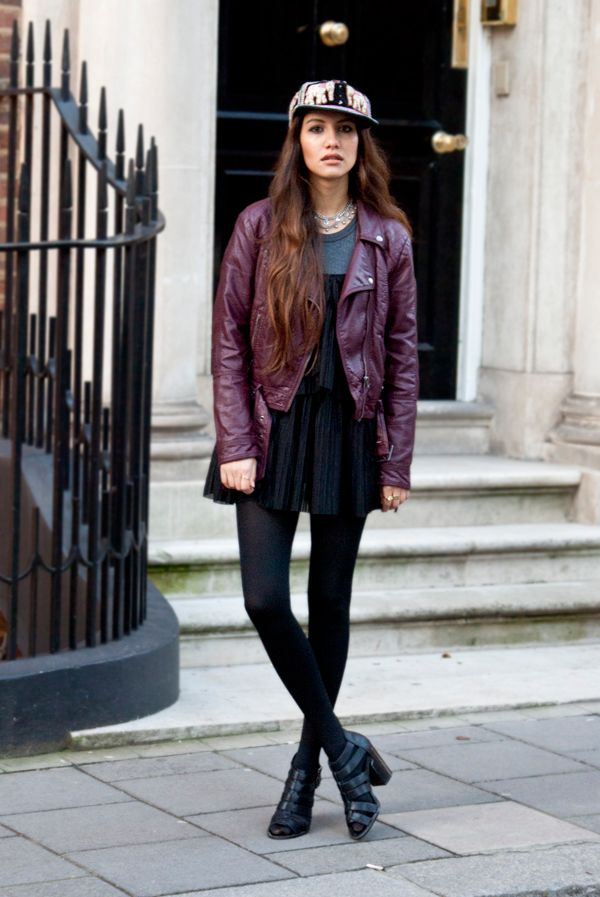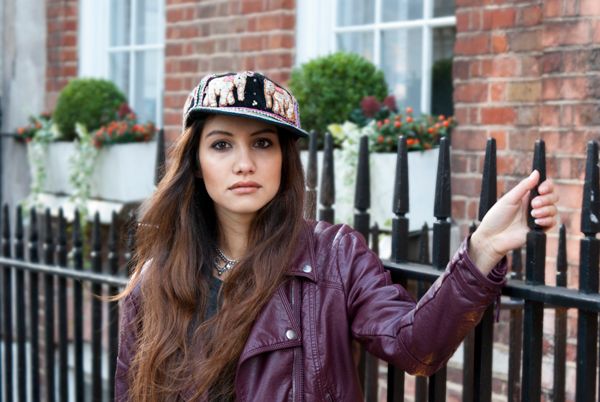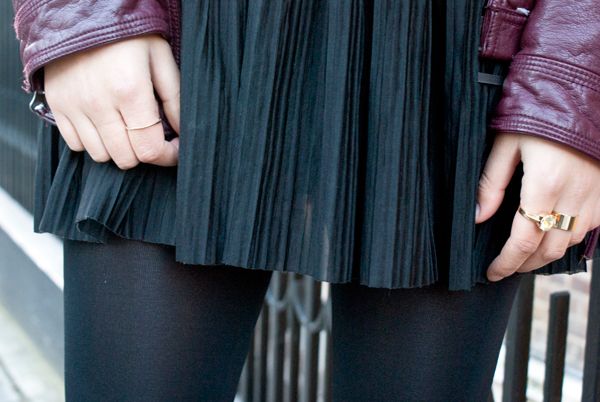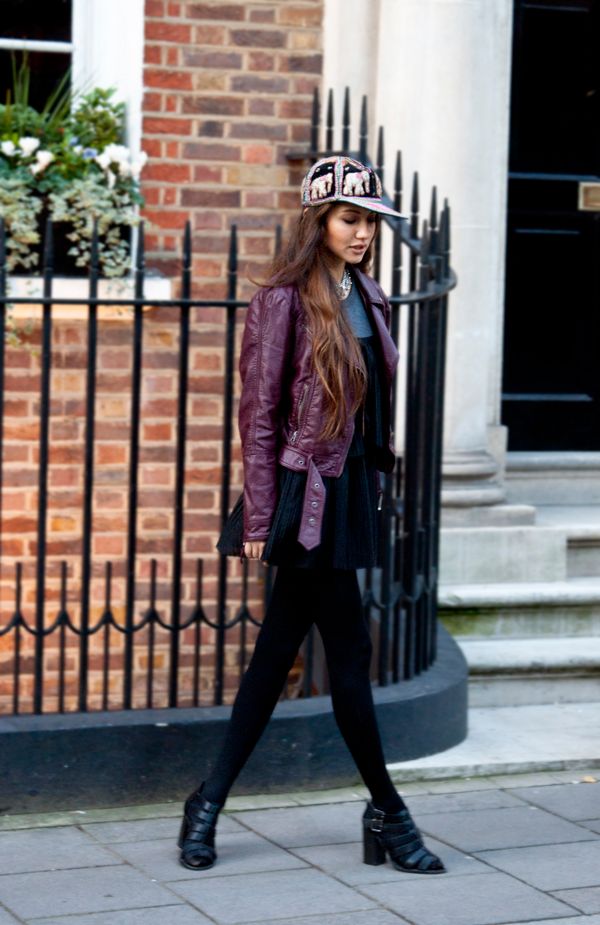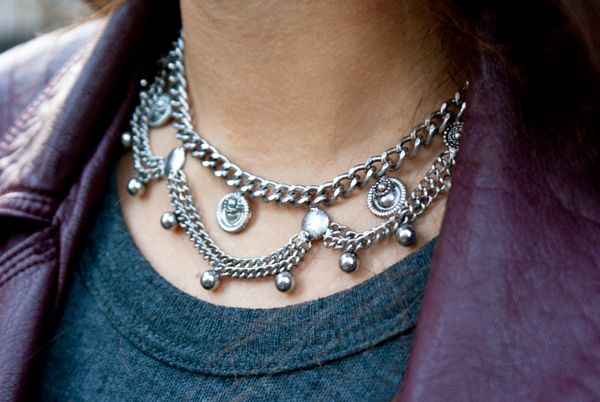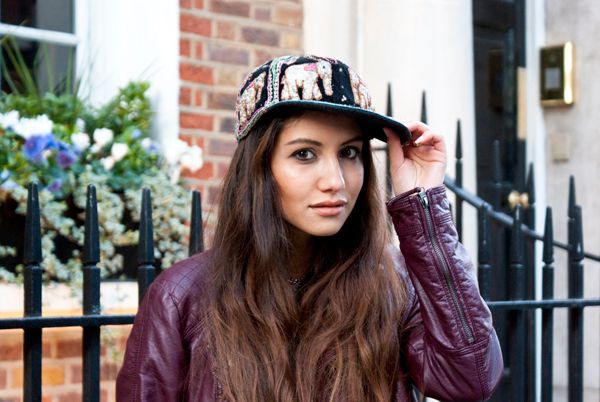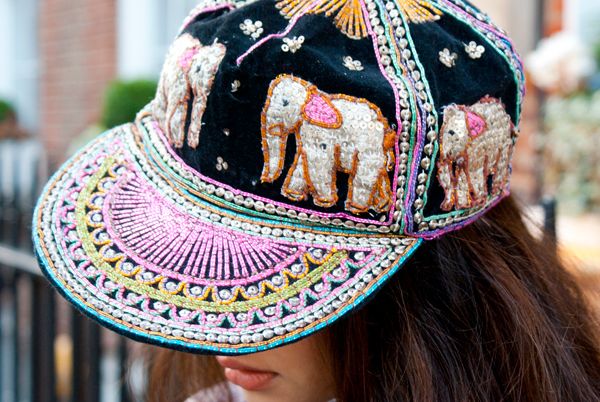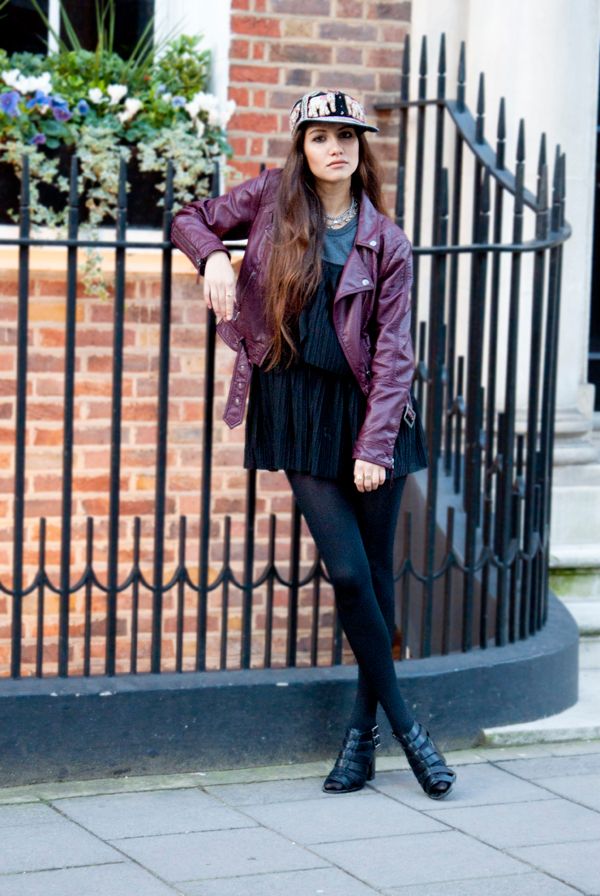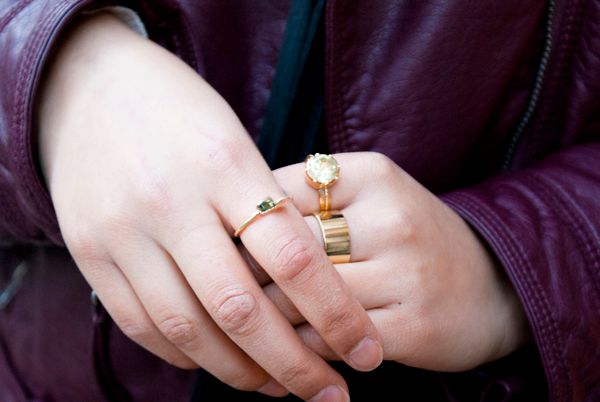 jacket from h&m (similar
here
and
here
, tunic from topshop, hat from a charity shop, heels from new look, choker from
topshop
, green stone ring from
nikki stark jewellery
The title is sort of misleading, as actually these images aren't particularly festive at all. I had planned on doing a 'Christmas party looks' post, but unfortunately my lack of Christmas party invitations rather nipped that idea in the bud. However, I am still SUPER EXCITED, and I figure this outfit includes burgundy which is a form of red which means this is bassicaaallly a Christmas look.
I'm wearing a hat I stumbled across while perusing a local charity shop (for any readers from across the pond, that's the English equivalent of a thrift store), and couldn't resist. The Indian half of me is a sucker for anything with colour and sequins, plus it made me think of pearly kings and queens and 90s vogue biker chicks, which are both good things.
My new ring is something you'll be seeing a lot more of. Slender barely-there rings are so chic at the moment, and this one is my favourite of the bunch. Like sequins and shine, I also cannot resist anything green!
Anyway, I'm off to don my Christmasiest Christmas jumper, Christmas pudding mittens, and light up Santa Claus earrings. Time to brave the crowds and do some last minute panic Christmas buying. Wish me luck!